2019 Nov 14
Andy Goldsworthy's Watershed at deCordova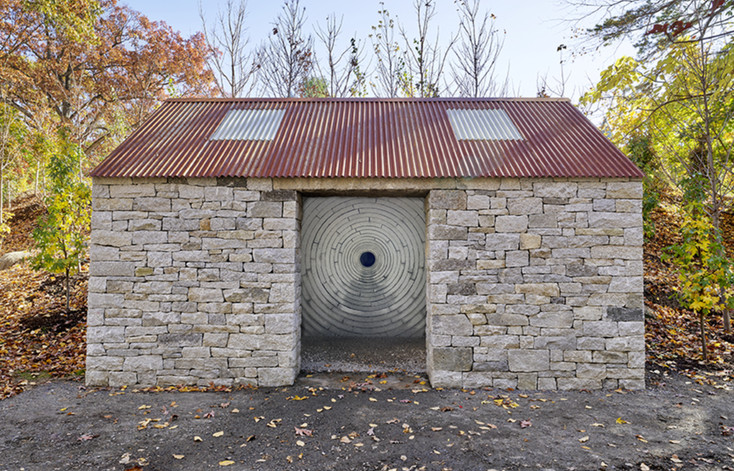 Internationally-renowned British sculptor Andy Goldsworthy's first publicly accessible work in New England, Watershed, is now open at the deCordova Sculpture Park and Museum. The Museum initially engaged Goldsworthy for a contribution to their collection in 2009; the installation's opening marks the conclusion of a decade-long design process. Reed Hilderbrand, responsible for the deCordova's 2020 Master Plan, supported the creation of the site within the larger landscape. This is Reed Hilderbrand's seventh collaboration with the artist on a site-specific work.
Goldsworthy's artistic process is dictated by site specific conditions in which he employs found and natural materials in an attempt to express the passage of time and people's relationship to their natural surroundings. He works at a variety of scales and his installations range from fleeting ephemeral moments to monumental semi-permanent structures.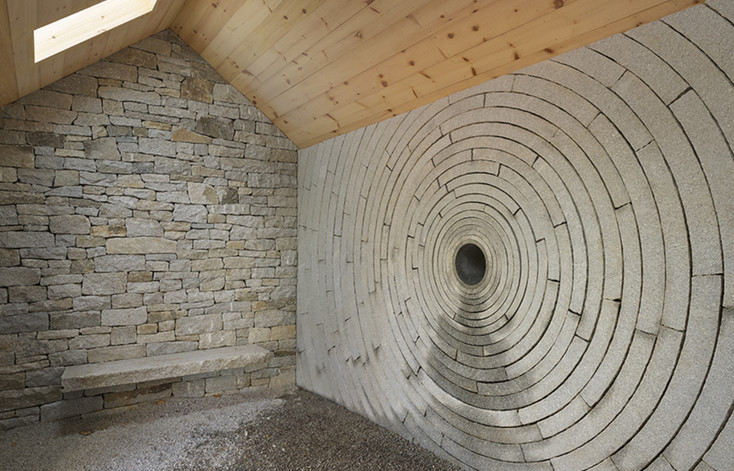 Utilizing a team of British drystone "wallers," Goldsworthy has constructed Watershed, a modest structure whose hill embedded pond-side site necessitates the viewer's discovery of the installation. The building's materiality and construction recalls New England's vernacular stone walls, curbstone, and structures. The fluctuating presence of water in the piece results from a relationship between the structure and a rainwater drainage system revealing Goldsworthy's appreciation for hidden and subsurface site conditions. Visitors can view the structure now in its pristine form and are encouraged to return to deCordova and witness how time and varying hydrological conditions affect the installation.
Further Reading: How a Drain Hole Inspired Land-Artist Andy Goldsworthy's 'Watershed' At The deCordova, Artery, WBUR