Eric Kramer FASLA
Principal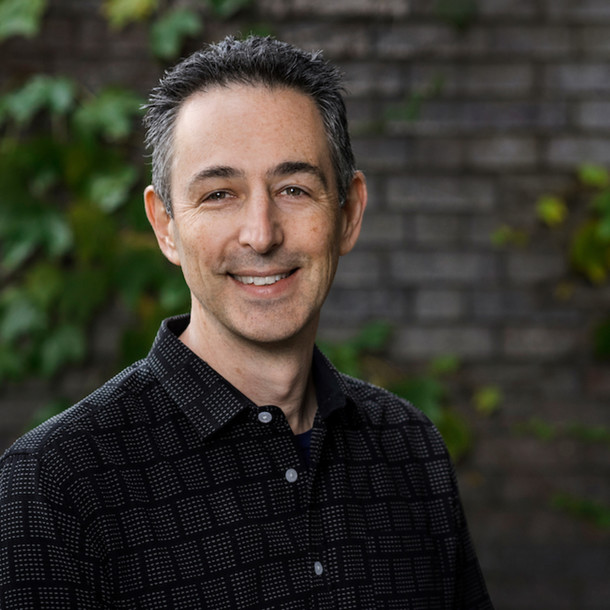 Eric's work focuses on questions of what landscapes communicate to and about their communities—whether cherished memories, bold aspirations or contested histories. A writer, teacher, and thought leader within the discipline, Eric's approach to practice is rooted equally in basic research and applied design thinking. He leads commissions with the understanding that they are cultural spaces speaking for the societies who build them and speaking to future generations. Through two decades working within consequential landscapes across the United States, he has guided the renewal and enrichment of numerous campuses, cultural institutions, and urban districts. He has been responsible for major works within the practice's career: The Clark Art Institute, Boston's Central Wharf, Duke University's student life precinct, and a comprehensive interpretive plan for The Alamo in San Antonio. Notable current projects under Eric's leadership include work at MIT and Harvard's new Enterprise Research Campus, Longwood Gardens' new conservatory complex, and a framework plan for the University of Pennsylvania's Morris Arboretum.
Eric edited Visible Invisible: The Landscape Works of Reed Hilderbrand, the firm's award-winning monograph. His leadership continues to shape the firm's evolving purpose and culture. Eric is an adjunct professor in the Rhode Island School of Design's Landscape Architecture Program, where he loves to help students understand the lessons and enduring relevance of history. Eric has lectured at numerous universities, landscape history and design forums, and professional symposia across disciplines.
Growing up in Philadelphia, a city rich in garden history, Eric learned a love of the designed landscape. At Amherst College, he studied American Studies and was the editor of the student newspaper. After graduation, Eric traveled on a year-long Thomas J. Watson Fellowship, primarily to Japan, where he worked as a gardener's assistant, and England, where he worked at Stourhead and Painshill Park, both 18th century picturesque estates. He earned an MLA—and Charles Eliot Fellowship—from the Harvard Graduate School of Design and worked at Keith LeBlanc Landscape Architecture before coming to Reed Hilderbrand in 2000. These days, when not focused on firm projects, he tends his own garden and is intently trying to build his skills in the woodshop, building small furniture pieces with wood reclaimed from his own trees.