John Kett ASLA
Managing Principal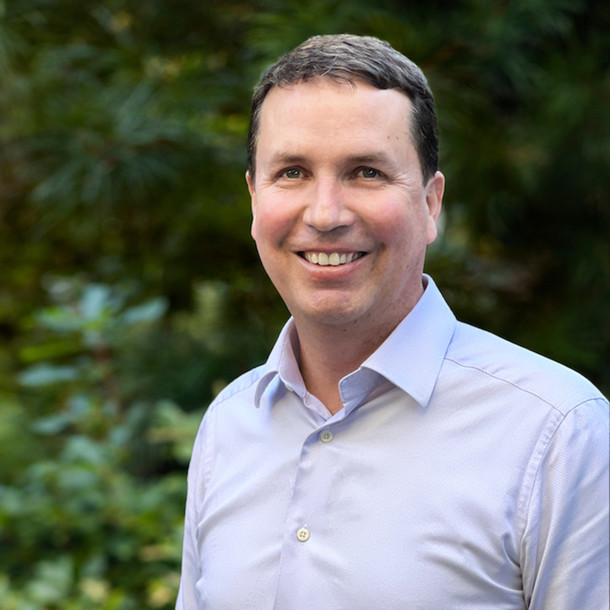 Landscape architecture for John is a medium of collaboration and exchange between communities and their physical and cultural context. His career includes planning and design commissions that engage diverse city neighborhoods and complex histories, including Boston's Franklin Park Action Plan; the Sydney and Walda Besthoff Sculpture Garden at the New Orleans Museum of Art; and Marshcourt, the remarkable chalk-stone country seat designed by Sir Edwin Lutyens and Gertrude Jekyll in Hampshire, England. Notable works in progress under John's leadership include the University of Maryland Facilities Master Plan, Louisville's Speed Art Museum, and Louisiana's Live Oak Plantation.
As Managing Principal, John focuses equally on the design of the firm itself as on individual commissions. His passion for the economic, social, and personal dimensions of practice has inspired his leadership of Reed Hilderbrand's studio culture and informs its ethos. UVA School of Architecture appointed John their 2020 Porter Visiting Professor in Landscape Architecture, welcoming him to lecture and teach an options studio on the past, present, and future of Boston's Franklin Park. He also serves as chair of the UVA School of Architecture Dean's Advisory Board through 2022.
John grew up in Virginia's Piedmont region. A nationally competitive swimmer, John spent his limited free time hiking in the Blue Ridge Mountains and exploring outdoors. A yearly summertime pilgrimage to his grandmother's "camp" in the Taconic Mountains of New York taught him the importance of daily stewardship for the land; work rewarded with afternoons of play in the meadows, woods, and lake nearby. After receiving his BA in English from the University of Virigina, John moved to Seattle where he spent several years building and maintaining landscapes. He then returned to Charlottesville for his MLA, joining Douglas Reed Landscape Architecture after graduating in 1998. John still swims, and he enjoys adventurous bike rides, hiking, and spending time with friends and family.