2018 Oct 19
Reed Hilderbrand at ASLA 2018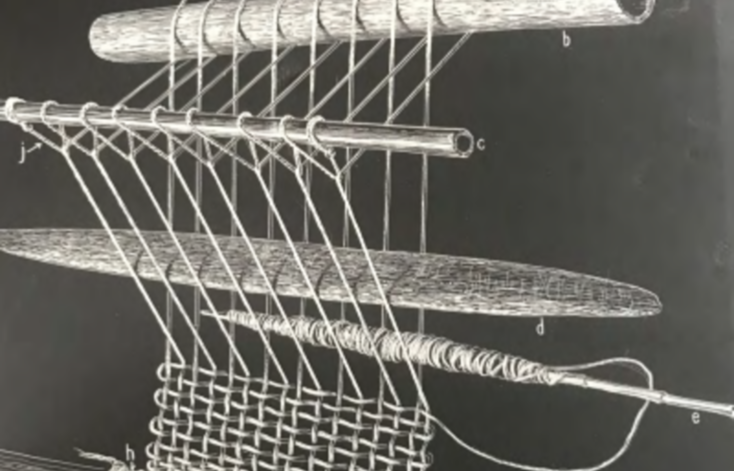 Join us for ASLA weekend in Philadelphia where we're contributing to six education sessions:
FRI-C01 Uncharted Waters: Liability Risks of (In)action in the Face of Climate Change
Principal Eric Kramer, ASLA
With Deanna Moran, Director, Environmental Planning at Conservation Law Foundation & Elena Mihaly, Staff Attorney at Conservation Law Foundation
What are the potential legal implications of failing to adapt to climate risk? When we do act? What is the standard of care when guidelines are in flux? This panel considers the evolving case law related to frightening liabilities designers may face — from clients, future owners, and the public.
SAT-A04: 1960s and 1970s Plazas: Restore, Remodel, Redo?
Principal Gary Hilderbrand, FASLA
With Mary Margaret Jones, FASLA, Senior Principal & President, Hargreaves Associates; Tom Oslund, FAAR, FASLA, Principal/Director of Design, oslund.and.assoc.; Richard Maimon, FAIA, LEEP AP, Partner, KieranTimberlake; Moderated by Mark Focht, FASLA, Deputy Commissioner/Chief Operating Officer, New York City Department of Parks and Recreation
Cities are increasingly facing issues with modern era plazas that are in disrepair and that don't support current urban life. Historic preservation may not support current and future needs, so how much do we change versus preserve? Sensitive adaptation can lead us forward while blind preservation may set us back.
SAT-B05: Depth of Perception—The Design Acumen of Three ASLA Design Medalists
Principal Gary Hilderbrand
With Thomas Balsley, FASLA, Managing Principal, SWA/Balsley; Andrea Cochran, FASLA, Founder and Principal, Andrea Cochran Landscape Architecture; Moderated by Gina Ford, FASLA, Principal and Co-Founder, Agency Landscape + Planning
Three ASLA Design Medal recipients will pull back the curtain to reveal a rare glimpse into their very diverse career paths. Using project images and anecdotes, each will discuss the design acumen employed, against all odds, in transforming concepts into career defining, iconic projects.
SAT-B08 Enduring Landscapes: Stewardship from Concept Design to Maintenance and Management
Senior Associate Meg Griscom, ASLA
With Annette P. Wilkus, Founding Partner, SiteWorks; Tim Marshall, Principal, ETM Associates; Tom Ryan, Principal, Ryan Associates
How do we as practitioners hold ourselves to higher standards of stewardship? This session examines the transitions from design and documentation to maintenance and management, including examples of construction documentation, specifications, and management plans as powerful tools for stewarding dynamic landscapes.
SUN-A02 Finding Design: Case Studies in the Creative Process
Principal Beka Sturges, ASLA
With James Corner, CEO, James Corner Field Operations; Laurie Olin, Principal, OLIN; Moderated by Susan Cohen, Principal, Susan Cohen Landscape Architect
Reaching beyond constraints of their sites, landscape architects often create works that are memorable in concept and realization. This session explores ways in which the creative spirit fuels the design process in the work of three landscape architects known for their inspired designs.
MON-C06: Extroverting the Museum Experience: Implementing New Frameworks for Social/Cultural Engagement
Principal Gary Hilderbrand
With Scott Jordan, ASLA, Principal, Civitas Inc; Tom Oslund, FAAR, FASLA, Principal/Director of Design, oslund.and.assoc.; Moderated by Daniel Gottlieb, Hon. ASLA, Director of Planning, Design, and Museum Park, North Carolina Museum of Art
Art institutions looking to expand relevance are creating frameworks for social/cultural engagement by curating their properties as places of cultural interaction with the arts. The session presents three cases where museums are extroverting into parklike settings to strengthen community programming and expand a curatorial vision into the power of landscape.