2015 Jul 20
Reed Hilderbrand Hosts Design Museum Morning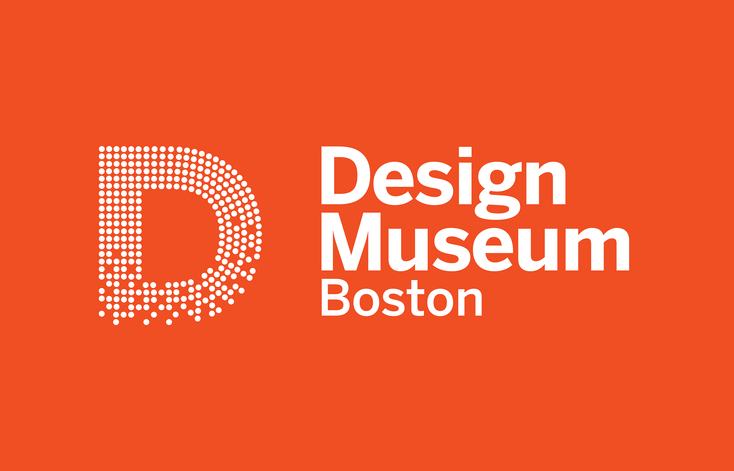 This is a headline
Reed Hilderbrand welcomed Design Museum Boston on Friday, July 17th to host speaker Caleb Dean from Owl, Fox & Dean. The event utilized a large open space in the office that was filled by the city's greater design community for an engaging presentation and conversations. Design Museum Mornings are a monthly series, hosted by Design Museum Boston, to inspire you before your day with a short presentation by a local thought-leader, free breakfast, and great people to wake up with.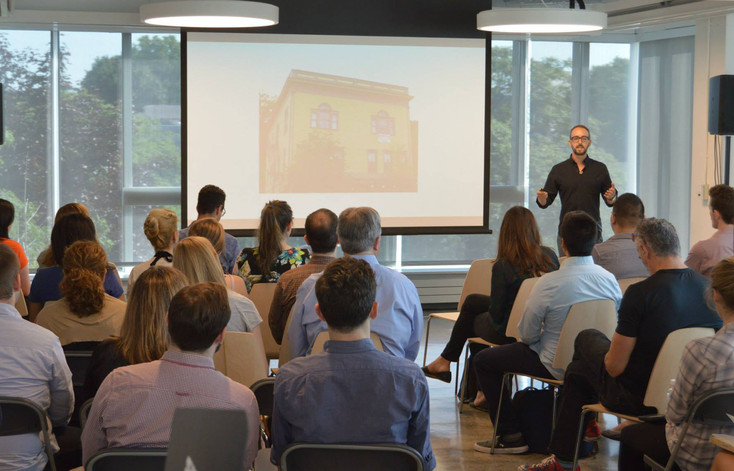 Dean's presentation described his philosophy on developing strong leadership skills from design and systems thinking that relates to time and space. His thought-provoking talk inspired conversation and aligned with the firm's approach to initiative and leadership.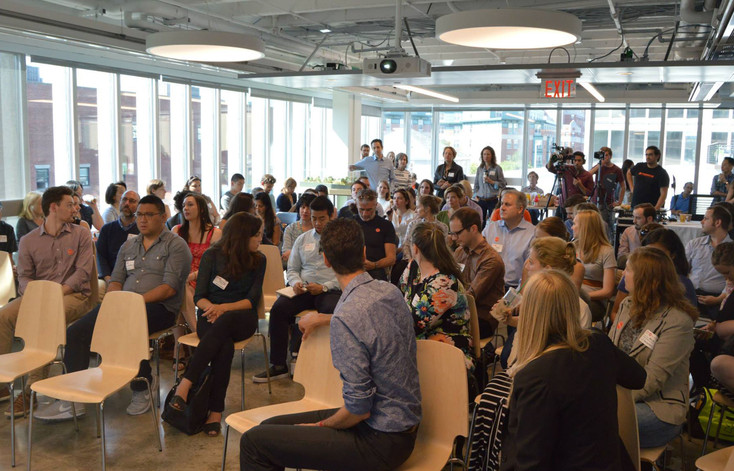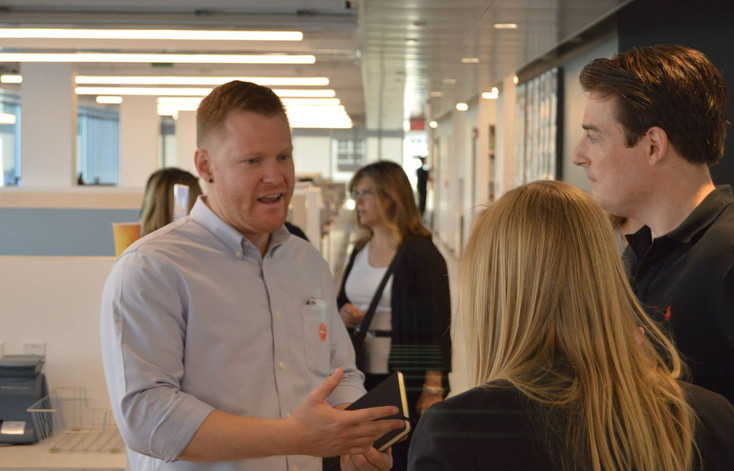 Design Museum Boston is a nonprofit nomadic museum dedicated to all things design. Their mission involves educating the world on the everyday role of design; uniting the community to improve collective work, healthy business competition, and creative problem solving.