2019 Sep 23
ASLA/NCPC: "Open to the Public: Rethinking Security and Access in Public Space"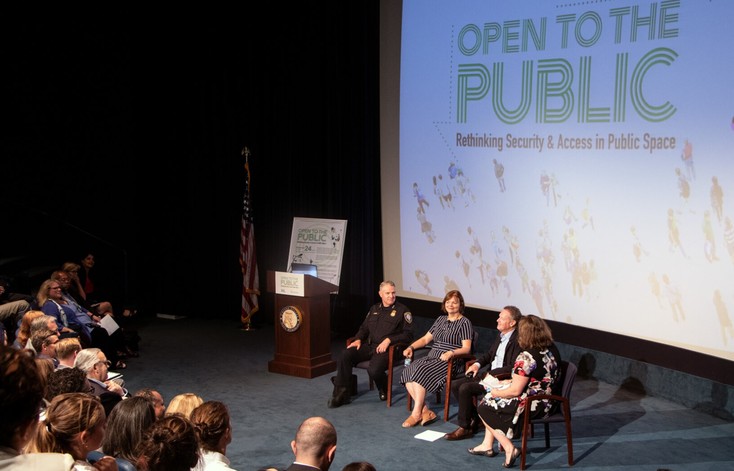 On September 24, Gary Hilderbrand joined participated in a panel in Washington, DC, on public space and safety hosted by the American Society of Landscape Architects and National Capital Planning Commission. "Open to the Public: Rethinking Security and Access in Public Space" brought together design professionals, academics, planners, and security experts for a conversation about the meaning of security in the public realm, from the freedom of speech and the right to assemble to the operational needs of police and government services.
Other speakers included Susan Silberberg, Managing Director of CivicMoxie, LLC, and Richard Cline, Principal Deputy Director of Federal Protective Service, U.S. Department of Homeland Security. The event was moderated by Jess Zimbabwe, Principal of Plot Strategies.
Through Reed Hilderbrand's work on the Alamo Plaza Master Plan in San Antonio, TX, and the GSA/DOT Volpe Tower and Plaza in Cambridge, MA, Gary discussed how design can balance experience an technical requirements, citing how our work will ensure that a World Heritage Site can be still function as a contemporary urban public space or how public art might incorporate security setbacks for federal buildings.