2019 Sep 16
First Phase of The Breakers Landscape Renewal Opens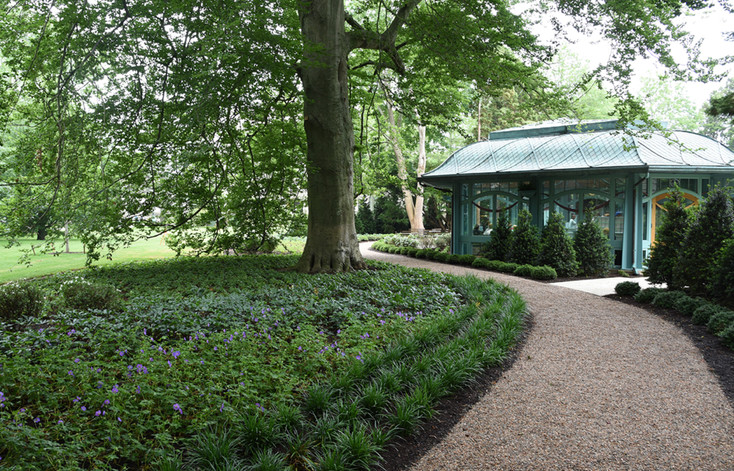 A first phase of a $3 million site-wide renewal of The Breakers in Newport, Rhode Island, commissioned by the Preservation Society of Newport County, saw completion this August. The design represents the period of significance identified in a cultural landscape report for The Breakers by Robinson & Associates Landscape Historians with Reed Hilderbrand. With each additional phase of restoration, visitors can expect to experience the property more as the Vanderbilts did at the height of the iconic mansion's glory.
The initial stages of the new master plan for the site focus on restoring the Serpentine Path. Restoration of half of the path was completed while the remainder will be overseen in the spring. Visitors walking the completed section of the path are able to experience the new Welcome Center, designed by Epstein Joslin Architects and opened in June of 2018. Referring to the Welcome Center's context, Doug Reed stated that "The landscape design is of principal importance. We are rehabilitating the character of the original Ernest Bowditch design, adapting what was a sunny, colorful flower garden to one that will thrive in the shade of the existing canopy trees."
Subsequent interventions to the landscape will focus on the tree canopy, North and South Terraces, Great Lawn, and Entrance Drive. Long-term goals of the master plan aim to reestablish the dynamic progression of spatial experiences along the Serpentine Walk, flowering garden "rooms" framing views of the palazzo, lawn, and ocean.