2016 Jul 20
Boston Public Library Johnson Wing Opens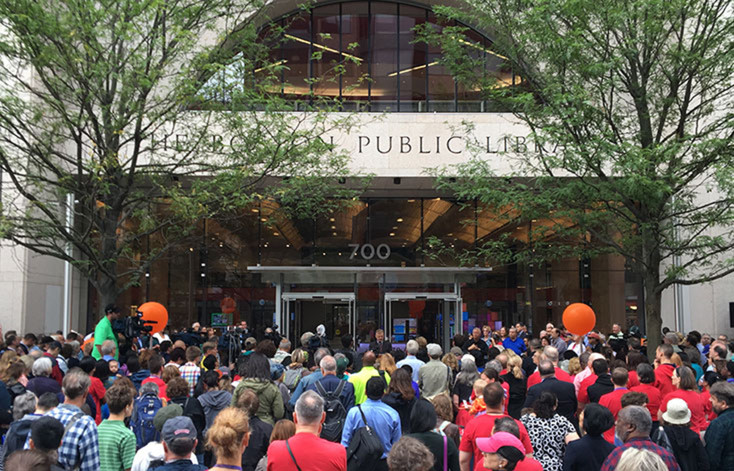 Reed Hilderbrand celebrated the public re-opening of Boston Public Library's Central Branch Philip Johnson Wing on July 9, 2016. Originally designed by American architect Philip Johnson and opened in 1972, the building's renewal began in 2012 under the leadership of late Mayor Thomas Menino and architect William Rawn. New landscape architecture created public spaces along Boylston Street and Exeter Street achieve a new civic character appropriate for the 156,000 sf library building — a reflection of the emerging urban character of Boston and the Public Library's mission to provide knowledge "Free to All."
The most recognizable change to the Johnson Expansion building is the removal of 2,000-pound stone tablets originally placed in front of windows at street level to screen views of traffic and city life. Johnson's library was an introverted institution. But Rawn and Reed Hilderbrand have re-imagined the first floor of the building as a grand living room continuous with the life of Boylston Street. Many of the removed tablets are now repurposed as sidewalk pavers stretching down Boylston Street in front of the library.
To extend and enrich the library's presence on the street, features of the landscape architecture include (16) sixteen mature street trees, a system of catenary lighting, and diverse attractive street furniture, including a 27-foot civic table equipped with access to power and wifi connection.


Design Highlights
NEW TREES
Great cities have great trees. The design introduces (8) large-caliper large Honey Locust (Gleditsia triacanthos) trees on Boylston Street. On Exeter Street, the design includes (8) new Autumn Blaze Maple (Acer x fremanii 'Jeffersred').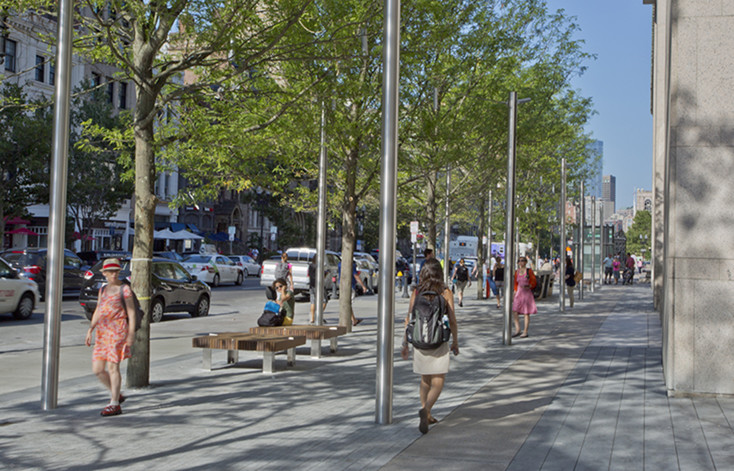 CIVIC TABLE
Inspired by the long communal tables within the Beaux Arts McKim Meade White Central Branch, this project features a 27-foot table in Green Mountain granite with bronze detailing. With room for twenty-five people and sections of two different heights, the table accommodates standing room for adults and a lower section for all ages and abilities.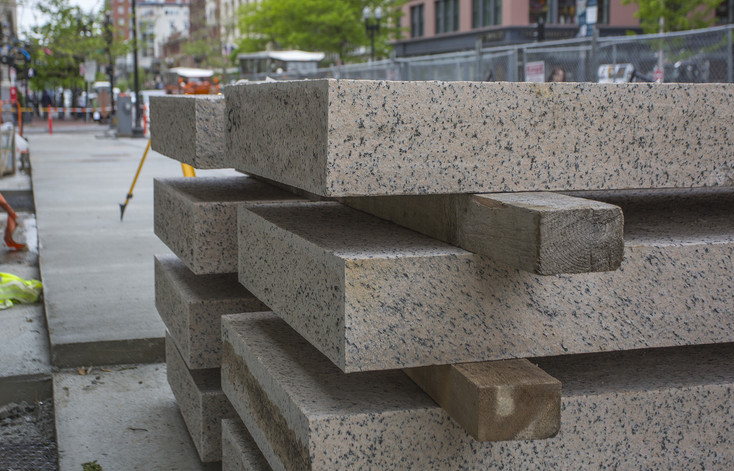 TABLETS TO PAVERS
Visibility and accessibility for the library motivated the removal of Philip Johnson's 95 granite stone tablets (plinths) from the building's ground floor windows. The general dimensions of the tablets are 8'-4" x 3' x 8", each weighing one ton. Thirty of these stones were reused to pave part of the sidewalk in front of the library. Since they are the same material as the library's exterior, this feature of the landscape literally extends the boundary of the library out into Boylston Street.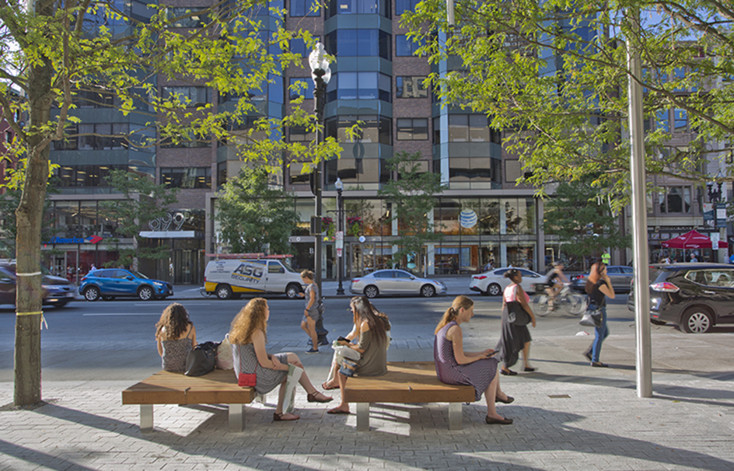 STREET FURNISHINGS
Just as the library offers comfortable seating and gathering points inside, the streets are also furnished. Our design adds five wooden platform benches on Boylston Street and ten café tables and chairs to be positioned at the corner of Boylston and Exeter, the site of WGBH broadcast space and Newsfeed Cafe.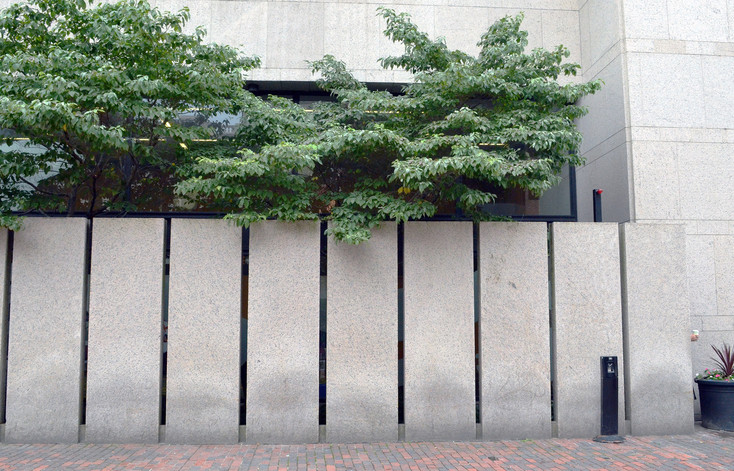 BIKE RACKS
Biking is a growing mode of transportation in downtown Boston. The design adds 36 new bike racks for a total accommodation of 72 bikes.
LIGHTING
Boylston streetscape features 12 catenary light fixtures suspended between 16 stainless steel poles. Thhis lighting defines the library's public presence along Boylston and establishes a well-illuminated outdoor room.