2016 Sep 13
NYC Landmarks Commission Approval for AMNH Gilder Center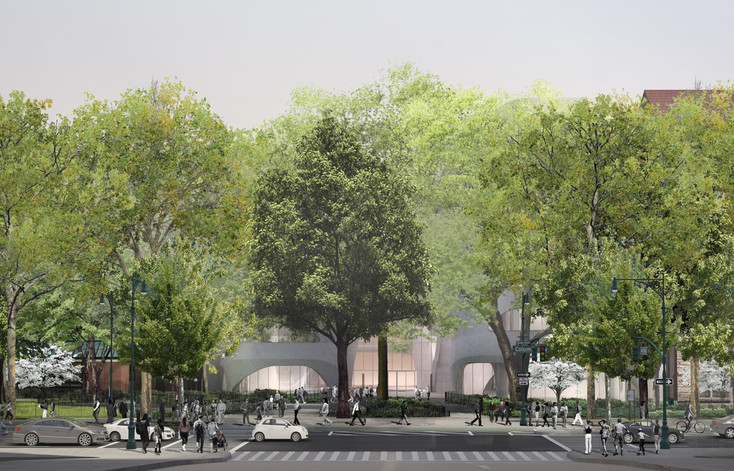 "A quarter-acre somewhere else on this campus would perhaps be unthinkable… What we're adding in terms of additional trees and much improved landscape to me is certainly worth that quarter of an acre."
— Landmarks Preservation Commissioner Frederick Bland
We are excited to announce that New York City's Landmark Preservation Commission has approved the American Museum of Natural History's Richard Gilder Center for Science, Education and Innovation. The six-story $325M addition and renovation of the Museum by Chicago-based Studio Gang Architects corresponds with significant a renewal of Theodore Roosevelt Park, on which Reed Hilderbrand has been engaged since early 2015. The addition solves internal circulation within the museum while adding a fourth main entrance to the campus. Theodore Roosevelt Park will achieve a major connection to Columbus Avenue, creating greater public space and highlighting distinguished mature trees.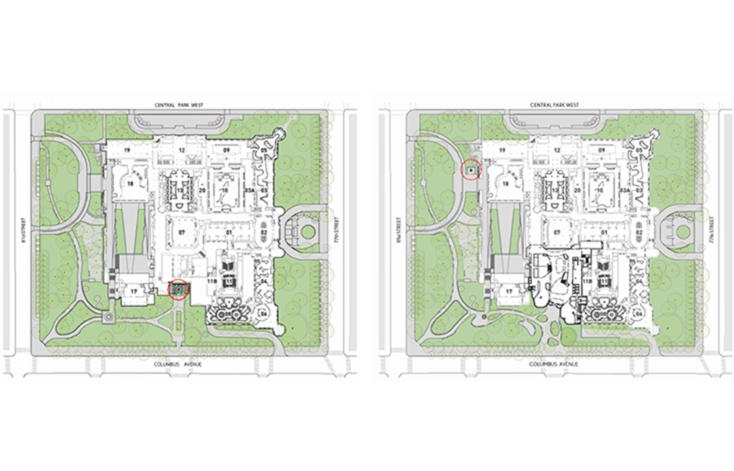 Over the past eighteen months, the original footprint of the Gilder Center has decreased in size, the budget has adjusted, and the extent of the park renewal has grown in response to input from the community, as represented by the Park Working Group. The design of the expansion minimizes impact on existing ecology, adds new plants, and creates a system of pathways that will satisfy both museum-goers and community members.
Read more about the changes to the plans in CURBED, DNAinfo, New York Yimby, and The Architect's Newspaper.