Gary Hilderbrand FASLA FAAR
Principal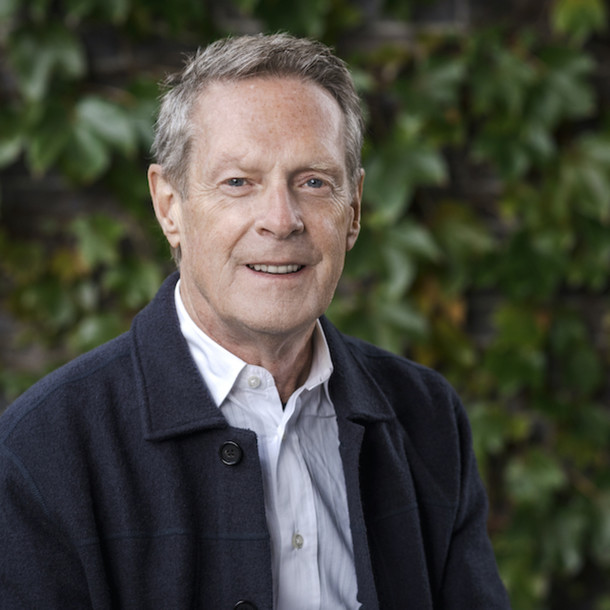 A celebrated teacher and prolific writer as well as a designer, Gary brings forward a passion for landscape architecture's history and its future potential everywhere he works. He leads commissions that draw upon the traditions of American landscape architecture, from Olmsted to Kiley to Oberlander, while also innovating within those traditions for our own time. Since co-founding the practice in 2000 with Douglas Reed, he has been responsible for several projects that enrich and advance urban forestry practices, from a single plaza to a district to an entire city. Notable current projects for Gary include the repositioning of New York City's Lever House and a major expansion to Storm King Art Center.
Gary is also the Peter Louis Hornbeck Professor in Practice at the Harvard Graduate School of Design, where he has taught since 1990, and Chair of the GSD's Department of Landscape Architecture, effective July 1, 2022. His honors include Harvard University's Charles Eliot Traveling Fellowship, the Rome Prize in Landscape Architecture, the Architectural League's Emerging Voices Award with Douglas Reed, and the 2013 ASLA Firm of the Year award. Design Intelligence named Gary one of its "25 Most Admired Educators" of 2016. Gary is the recipient of the 2017 ASLA Design Medal, the highest honor available to an American landscape architect.
Through three widely acclaimed books and two dozen essays, Gary has helped to position landscape architecture's role in reconciling intellectual and cultural traditions with contemporary forces of urbanization and change. His essays have been featured in Landscape Architecture, Topos, Harvard Design Magazine, Architecture Boston, Clark Art Journal, Arnoldia, New England Journal of Garden History, and Land Forum. In addition to his co-authorship in the firm's 2012 monograph, Visible Invisible: The Landscape Works of Reed Hilderbrand, he produced two other monographs: (Making a Landscape of Continuity: The Practice of Innocenti & Webel* (1997), which was recognized by ASLA and AIGA (50 Best Books); and The Miller Garden: Icon of Modernism (1999).
Gary grew up in New York's Hudson Valley surrounded by many siblings and extended family. From an early age, he had a love for music and sportscars, and a passion for environmental issues. A gifted copy of Ian McHarg's foundational Design with Nature introduced him to landscape architecture. He earned his BLA from The State University of New York College of Environmental Science and Forestry and his MLA from the Harvard Graduate School of Design. Gary loves to cook and experience operas at the Met in New York City. He is an admirer of the London Plane, Live Oak, and American Beech.